InSpark Coworking is a 2600 square foot coworking space in Lynnwood that opened its doors in April 2017.
InSpark Coworking is the perfect environment that will inspire entrepreneurs and other business professionals to work, connect, collaborate and grow their businesses. Building a space that will enhance creativity, productivity and community.
Expansion plans (scheduled for Summer 2017) will include two conference rooms and an additional 1000 sq. feet of coworking space.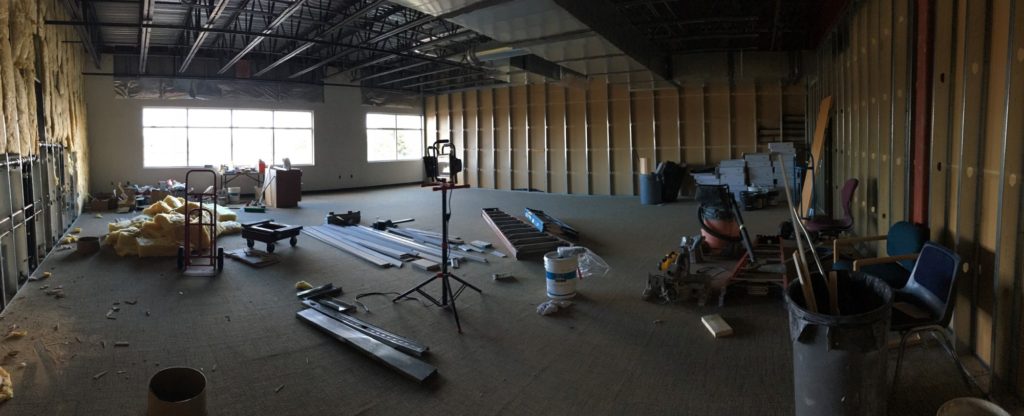 DESIGN WORK 
~3-D rendering with lots of additional coworking spots and 2 conference rooms~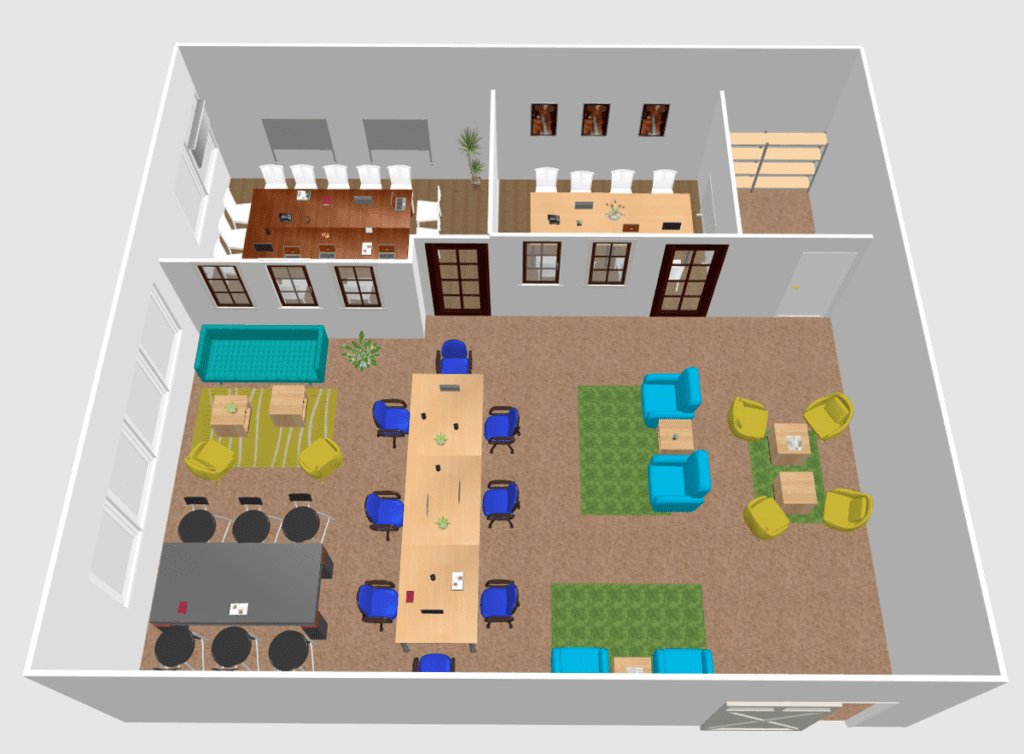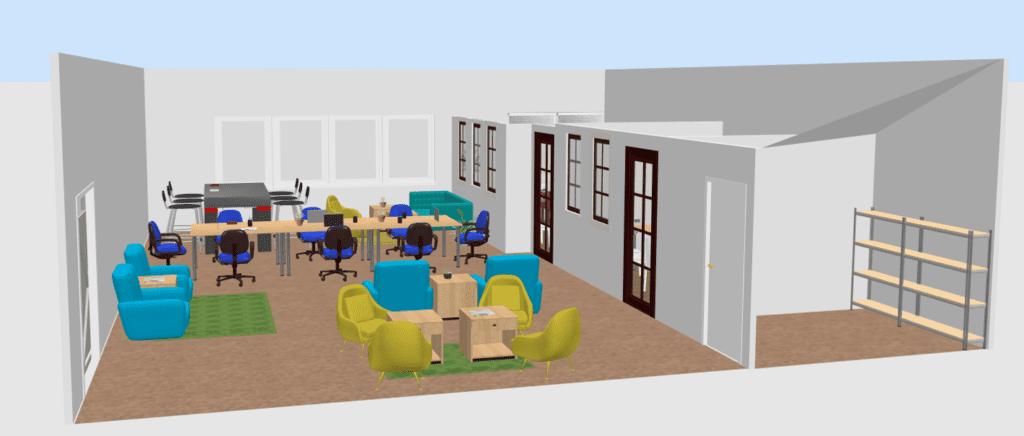 JULY UPDATE
The walls are up.